---
COVID-19 POLICIES & PROCEDURES
---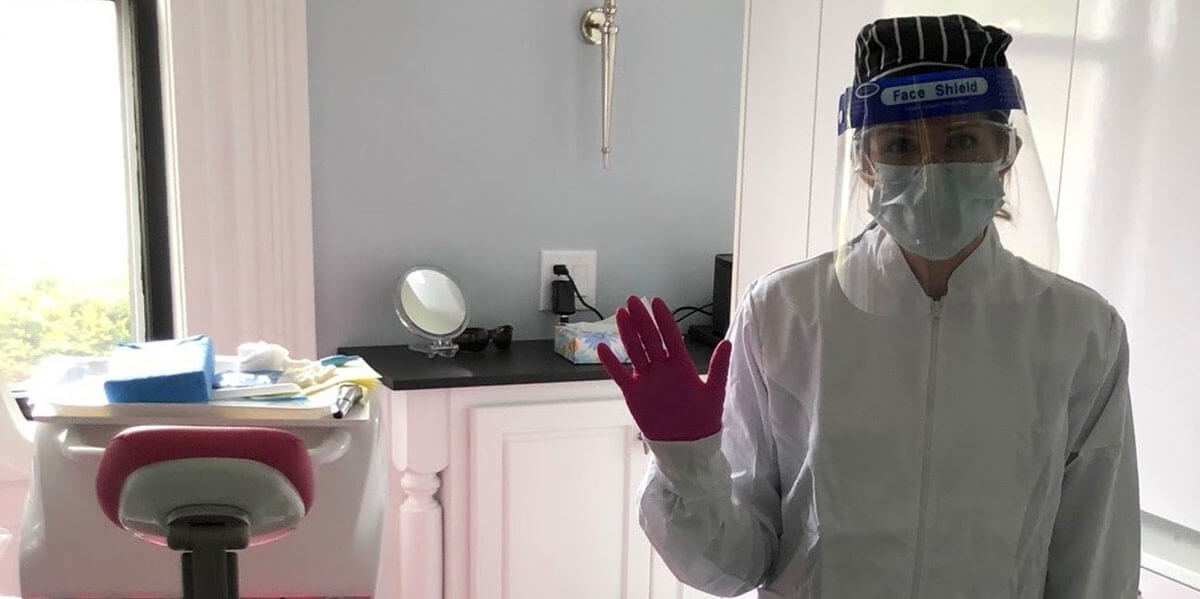 ---
YOUR DENTAL TEAM MISSED YOU!
---
Thank you for understanding and adhering to these enhanced health and safety protocols. We are taking extreme measures to ensure both your safety and the safety of our team. Procedures will be a little different leading up to and during your appointment.
Our clinical team will have protective masks (N95 respirators), face shields, surgical caps & fluid resistant gowns
Our front desk will wear masks and gloves if paper needs to be exchanged, but we prefer touchless check out procedures and any administrative questions will be handled by phone
Our front desk now has a protective plexiglass barrier
We have purchased air purifiers that kill viruses including COVID that are placed around the office and in all of our operatories
We are doing everything we can to protect you and your family, as well as our team and their families. It is our priority that our practice remains a very safe space to continue to administer dental care. Please contact our office if you have any questions regarding the above information.
---
PATIENT SAFETY
---
Your car is the new waiting room to minimize exposure & touchpoints
Sanitizer stations available throughout the office, and upon your arrival and departure we kindly ask that you use the hand sanitizer we have provided
Proper health screening conducted during confirmation call and again prior to entering
Patient temperatures taken prior to entering dental practice
Pre-rinse 1.5% hydrogen peroxide before the start of your treatment for reducing the salivary load of oral microbes
---
---
TEAM SAFETY
---
Protective N95 respirators & PPE gear worn at all times
Temperatures will be taken each day and logged
Gear will be washed and sanitized in the office daily in our on-site washer & dryer
Dedicated shoes for the office
Extensive training in all new safety procedures
---
---
OFFICE SAFETY
---
Your car is the new waiting room to minimize exposure & touchpoints
Sanitizer stations available throughout the office, and upon your arrival and departure we kindly ask that you use the hand sanitizer we have provided
Proper health screening conducted during confirmation call and again prior to entering
Patient temperatures taken prior to entering dental practice
Pre-rinse 1.5% hydrogen peroxide before the start of your treatment for reducing the salivary load of oral microbes
---